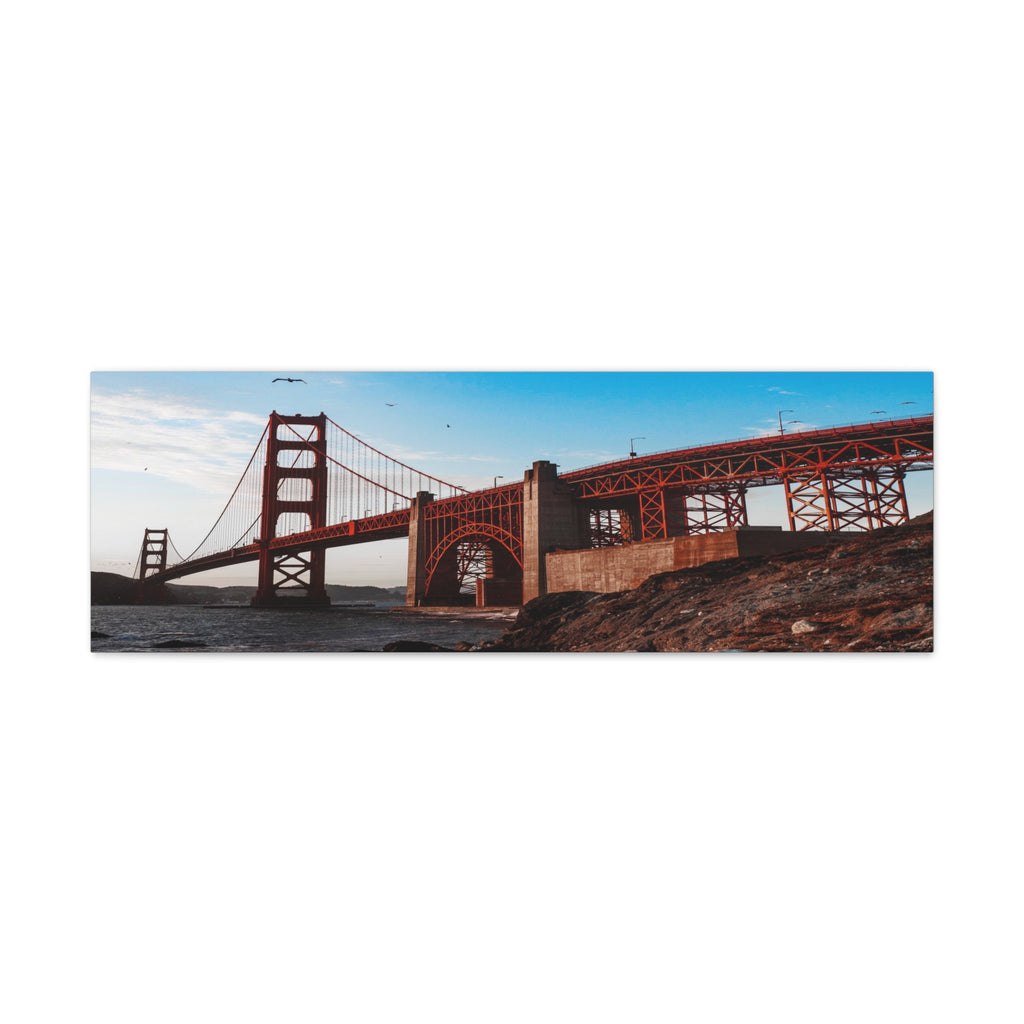 Golden Gate Bridge Canvas Wall Art Gallery Wrap 36" x 12"
Golden Gate Bridge Canvas Wall Art Gallery Wrap 36" x 12"
$ 97.88
Stunning canvas wall art is a perfect addition to every room! Our canvas gallery wraps use an artist-grade cotton fabric, finely textured which allows for consistent reproduction of images. Each image detail is produced with outstanding detail and clarity. Each canvas is stretched on a wooden frame with hanging hardware, ready to hand and available in a number of sizes for every room. • 100% Cotton rag fabric Printed on a natural white, matte, ultra smooth, 100% cotton rag with 400 gm weight • Wooden frame Premium Gallery Wraps (1.25″) Hard sealed backing and comes with hanging hardware for an effortless installation of the canvas • Finger joints to hold the wood together Glued joints offer great strength and are pretty to look at • High image quality and detail preserved Premium quality materials are used for canvas and acid free archival inks are used to print on the cotton rag with a UV testing process that assures the color will stand the test of time and last for generations. • For Indoor Use in any room This is an original Zeldaberry design and all fabrics and products are designed by us and are protected by copyright laws. This product is MADE IN THE USA by a family owned business. Care Instructions: If the canvas does gather any dust, you may wipe it off gently with a clean, damp cloth. Each product is individually made and production time is 3 – 7 days and then it's ready for shipping. Shipping times are determined by the shipping agent and your location. Most items have a 3 – 7 day shipping time. Holidays may impact shipping times. Items shipped in cardboard box with foam supports to keep the product from moving. Photos are for illustrative purposes only. Actual packaging may vary. **IMPORTANT NOTE** The vast number of items in my shop are original designs and custom made for each order. Because of this, they are ONLY eligible to return if the product arrives damaged. Please read each of the details in the product descriptions carefully for sizes, measurements and shipping restrictions. Thank you for visiting our shop.