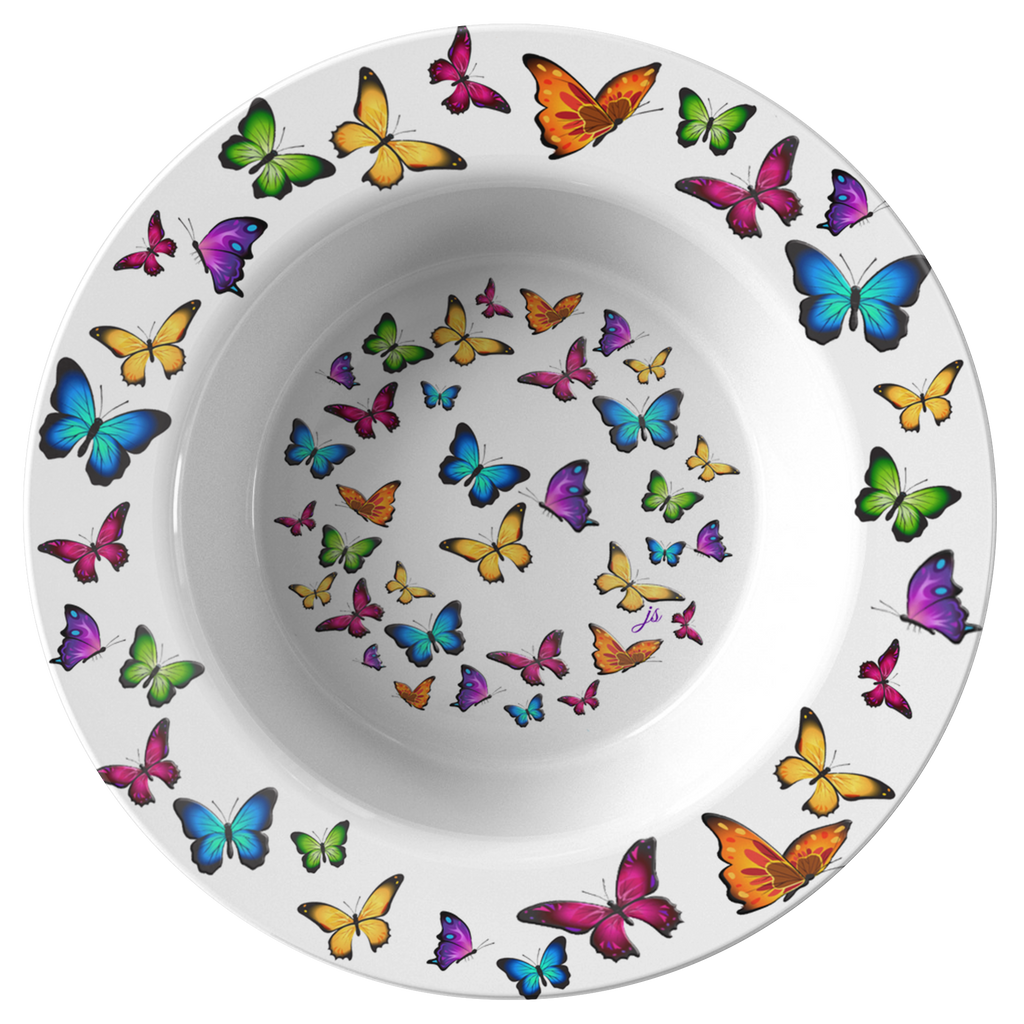 Butterfly Circle Designer Thermosafe Bowl ThermoSāf® Polymer 8.5 Inches Microwave, Dishwasher Safe
Butterfly Circle Designer Thermosafe Bowl ThermoSāf® Polymer 8.5 Inche
$ 30.50 $ 40.00
Stunning Butterfly Circle Designer Bowl designed by Jubilee Star in a popular style for soup, snacks, cereal or other serving bowl uses. Order as a set of 4, a set of 2 or a single bowl to mix and match with other bowls. 
8.5" bowl manufactured from revolutionary ThermoSāf® Polymer that is:
• Microwave Safe
• 1.5" Depth
• Holds 11 fl.oz.
• Safe for use in Convection or Conventional Ovens
• Dishwasher-Safe (Commercial & Residential)
• BPA- Free
• Contains No Melamine or Formaldehyde
• 300°F < 60 Minutes
• 100% Manufactured in the U.S.A.