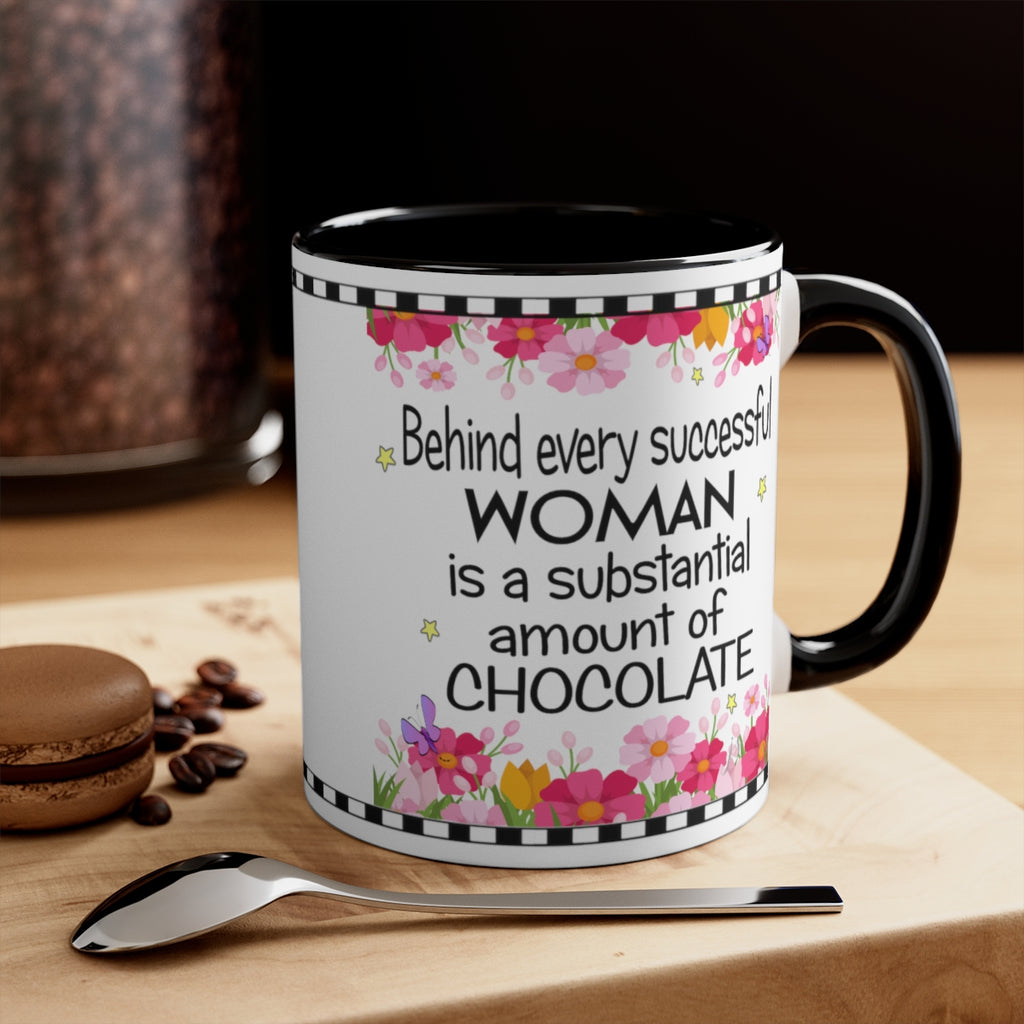 Behind Every Successful Woman Ceramic Mug 11 oz with Color Glazed Interior in 5 Colors, Coffee Mugs Tea
Behind Every Successful Woman Ceramic Mug 11 oz with Color Glazed Inte
$ 14.99
For all the women in your life who need a bit of fun with their coffee, Give them the Behind Every Successful Woman Ceramic Mug 11 oz with Color Glazed Interior in 7 Colors.
This beautiful mug is a custom designed with a 3.15" diameter and made in the USA and is 100 % original and signed by the artist, js
The mug is beautiful, durable and a great option for yourself and to give as gifts for the holidays or to each of the women you know.
Collect a set today.
|   | 11oz |
| --- | --- |
| Height, in | 3.74 |
| Diameter, in | 3.15 |