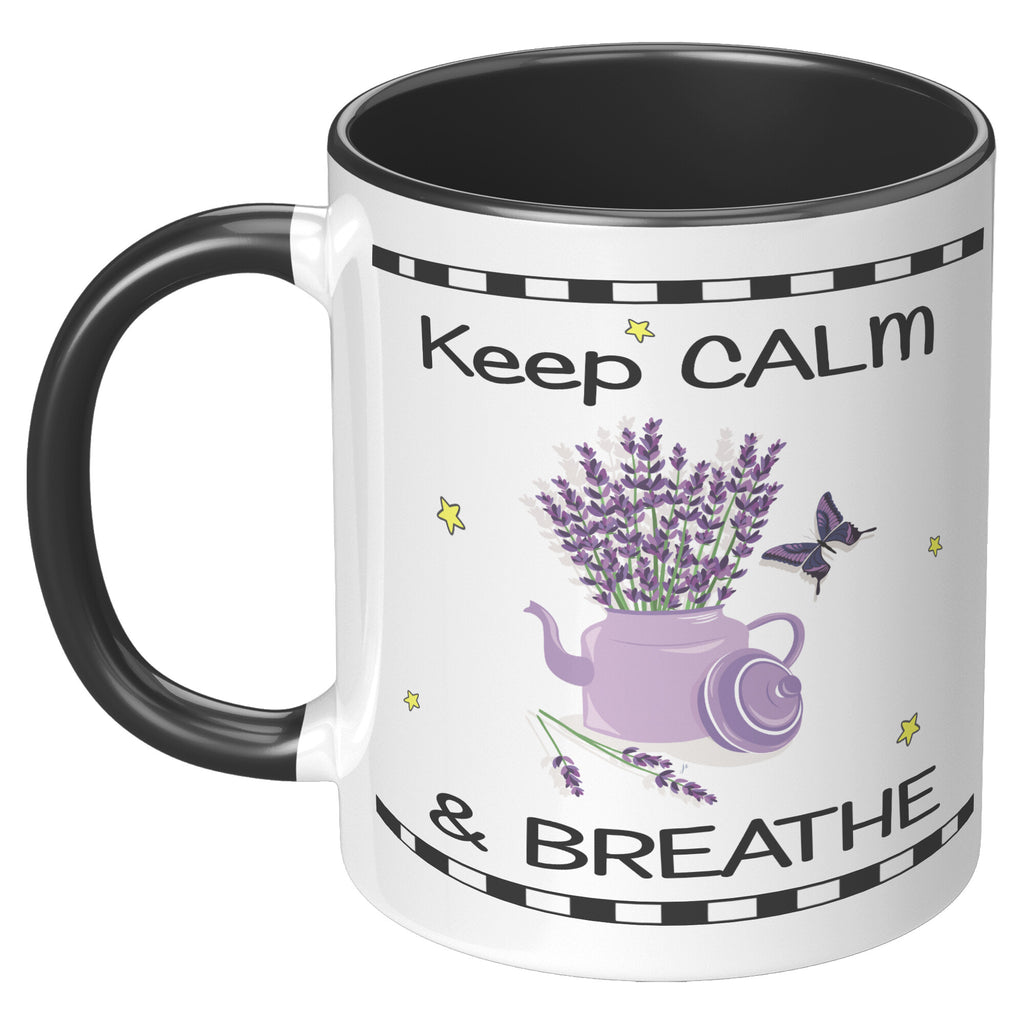 Keep Calm & Breathe Ceramic Mug 11 oz with Color Glazed Interior in 5 Colors, Coffee Mugs Tea
Keep Calm & Breathe Ceramic Mug 11 oz with Color Glazed Interior in 5
$ 14.99
A wonderful reminder to slow down and sip your coffee instead of guzzling it. Keep Calm & Breathe Ceramic Mug 11 oz. with Color Glazed Interior in 5 Colors. A coffee, tea, and cocoa mug.
This amazing mug is a custom designed with a 3.75" diameter and made in the USA and is 100 % original and signed by the artist, js.
The mug is beautiful, durable and a great option for you and to give as gifts for any occasion and to share with others.
Collect a set of eclectic mugs today.
Made with a premium hard coat that provides crisp and vibrant color reproduction, this mug is sure to look sharp in your hands for years.
High Gloss + Premium White Finish
ORCA Coating
Dishwasher and Microwave Safe
3.7"H x 3.7"W x 3.2"D
10.2" Circumference